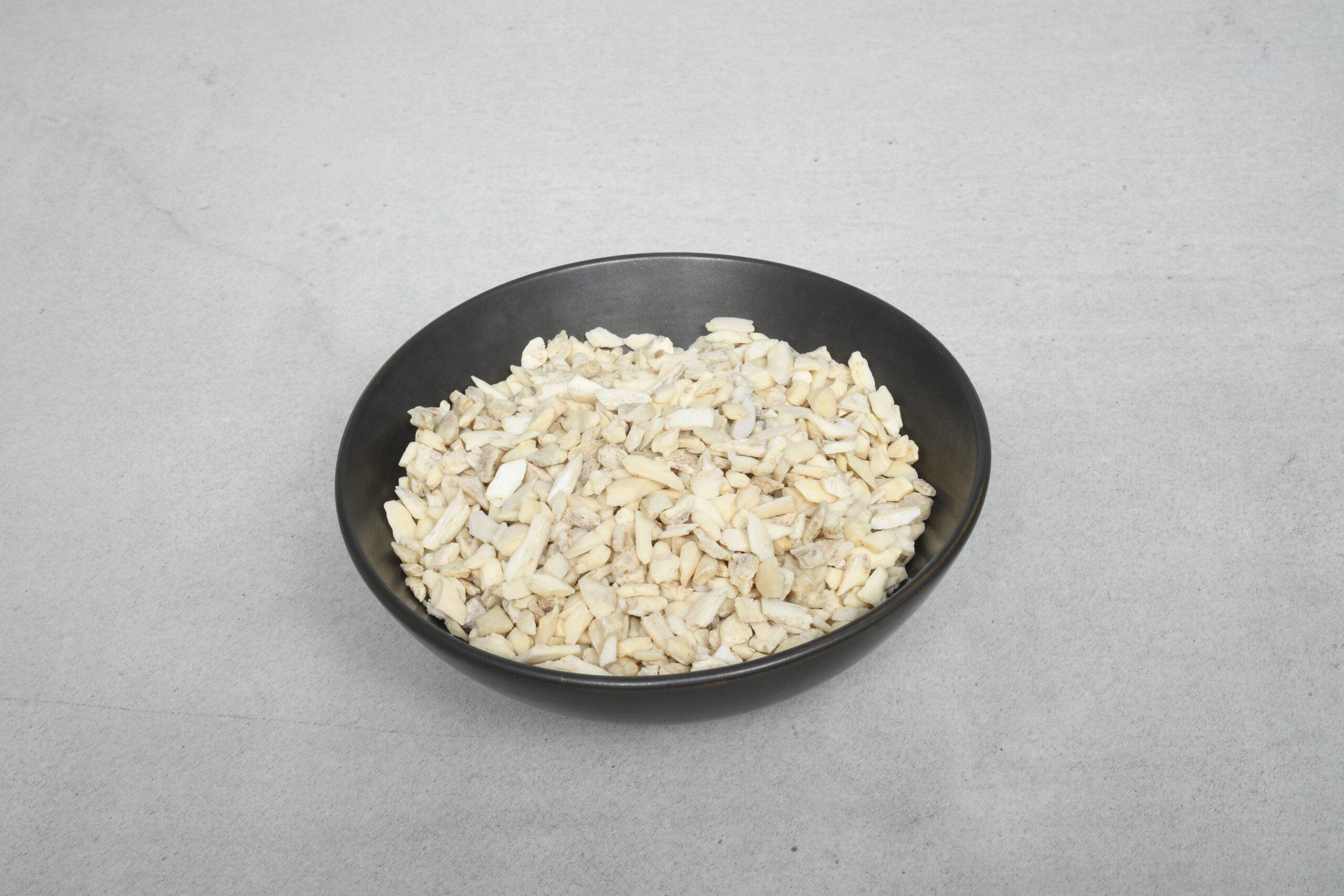 Dried Bone Chips – Gelbone 2/6mm
Description
Degreased bone for gelatin manufacture
Composition
100% New Zealand Beef Bones
Characteristics
Bones used are derived from beef that has passed ante and C
The product will be accompanied by a certificate issued by the New Zealand Ministry for Primary Industries. The certificate will state that the product is suitable for human consumption, subject to further processing. Importing country regulations may dictate the availability of a certified Health Certificate.

The manufacture of the product will meet all standards required by the Ministry for Primary Industries.

Product is Halal certified.

19 – 21mt per container FCL

Cardboard dunnage across both doors to sufficient height to allow conveyor in and the 19-21mt of bone to settle without spillage.Needs to be supported by 6x1 plank.

Store in a dry environment at ambient temperature

12 months from manufacture, kept out of direct sunlight.